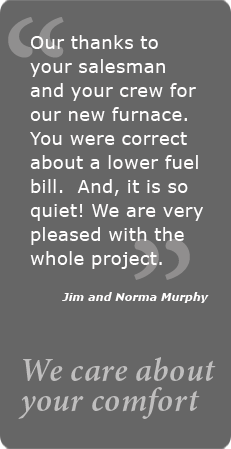 Installation
Gas Appliance Service's Installation Department installs and services the finest heating, cooling, and air quality equipment available including:
Service After the Sale
At Gas Appliance Service, we treat each customer as if they were members of our family. When we install or service your heating or cooling equipment, you can expect:
Cleanliness - Our installers will leave your house as clean or cleaner after the service, as it was before.
Environmentally Responsible - We reclaim, recycle and rejuvenate materials and parts to reduce waste and environmental damage.
Superior Follow-Through - Your job doesn't end with the installation. Our goal is to make certain that you are satisfied with your heating or cooling system.
For information, contact Gas Appliance Service in Greater Seattle at 206-632-5000.